Please welcome three amazing quilters to the 2012-2013 Dallas Modern Quilt Guild officer team! We'll be introducing several officers each week until all are officially welcomed. Check back next week to meet more of our great leaders!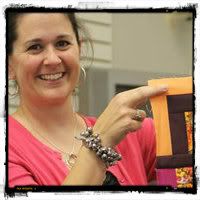 Jaime Moilanen, President
A mostly self-taught quilter, I've been sewing baby blankets for 15 years but actively quilting for about 5 years. My mother and grandmother are both crafty, so it's definitely in my blood!

The first thing I remember sewing in high school was a skirt made from a pillowcase - it already had a bottom hem! I only had to add the waist casing and dye it purple. Must have been a sight to see!

My mother and I both started eBay fabric stores in 2007. It's been fun to play with fabric and go to Quilt Market to see the latest offerings. But lately I've been selling less to feed my need for sewing more.
I am so happy to have found the Dallas Modern Quilt Guild. Now I finally have some local sewing friends! The connections made have been inspiring. In these two short years, I've learned so much from everyone. I'm looking forward to leading this group next year, let's have some fun!!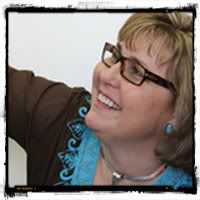 Angie D'Amore, Vice-President/ Membership
I
have been a member of this group for two years and I took my first quilting and sewing class two years ago! I have been surrounded by creative women all of my life....my Mother, Grandmothers and Aunts. I remember going to "quilting bees" with my grandmother at an old schoolhouse and lying under the quilt as they quilted...and then they tried to make me eat squirrel stew (!)

My daughter will be a senior at Austin College this year and my son will be at freshman at the University of Tulsa. I will celebrate my 23rd wedding anniversary in July with my husband Tom who does not understand my need for fabric acquisition! Our 13-year-old dog Faith is the glue that holds us together!

I have learned so much from this group and gained some wonderful friends! I can't wait for this next year!!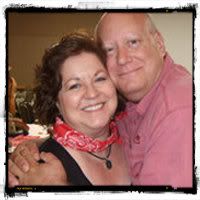 Robin Williamson, Vice-President/ Programs
I started dabbling in quilting during the late 80s, but found I didn't have a lot of time for it, especially during the 90s when my graphic design business was really taking off.
At some point I decided I needed to take a beginner class just to see what I could learn. When I showed the teacher a quilt top that I had made and told her that I actually liked the BACK as much or more than the front, she suggested that I might enjoy art quilting. Funny... I'd never even heard of the term before then and I thought she was insulting me!!! LOL. Little did I know that she was RIGHT, and just nudged me in the direction I was destined to go.
In 2010, a good friend invited me to a Dallas Modern Quilt Guild meeting. Once again, I'd never heard of "modern quilting," and assumed it was about art quilting. So I came and no… it wasn't art quilting, but I found the style, color and fabric choices fascinating, as well as finding the women in the group to be inspirational and really EXCITED about quilting! I was hooked. I still mostly do art quilts, but am dabbling here and there in modern quilts when I feel the urge to do something a bit more structured (than art quilts).
I am a mother of a beautiful daughter who is majoring in education at UT-Tyler and wife to an artist. In my "day job" I am a graphic designer, but I can't wait until the day when I can turn full-time to quilt making and pattern designing.