Please welcome three amazing quilters to the 2012-2013 Dallas Modern Quilt Guild officer team! We'll be introducing several officers each week until all are officially welcomed. Check back next week to meet more of our great leaders!
Sarah Diefenderfer Huechteman, Treasurer
Sewing and crafting have always been a part of my life. One of my favorite gifts at Christmas was always the new box of 64 Crayons that "Santa" put in my stocking each year! My sewing began in middle school with the tea towel apron and has only blossomed from there...if I could use fabric and a machine, I would give it a try! I also enjoy handwork - counted cross stitch, embroidery, crewel work and smocking. I took my first formal "quilting class" in 1985 and made the most hideous log cabin block ever...I have it hanging in my sewing room to remind me of where it all began. I can honestly say that I am more of a "piecer" than a "quilter"...the process of selecting fabric and seeing the design come to life makes my heart sing! I have recently taken a hand quilting class and am anxious to explore that more!
I have a daughter that teaches 4th grade in Plano and my son graduated from OU in December and will begin his MBA at UTD in June. I have been married to my husband, Randy, for 30 years.
I am excited to once again serve as Treasurer of this group and look forward to a fun, inspiring and exciting year!
Though I've been sewing for years, quilting is a whole new experience for me. My background is interior design, so I really love designing quilts and drafting paper piecing templates! Joining the Guild has helped kick start the completion of my designs and bettered my quilting techniques.
Last year, I also served in the role of Communications. We've made lots of progress for a fairly new organization, including a powerful new site on Meetup with great tools for exchanging ideas and posting events!
This year I look forward to continuing the development of our blog, social media, and a monthly newsletter. So excited to work with the new and familiar faces on the officer team to make this a fantastic new year!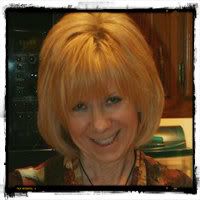 Lovetta Ferrante, Secretary
My college major was Education and Home Economics at Texas Wesleyan College in Fort Worth. During this time, Home Economics was a discipline that educated students in advanced levels of nutrition, food preparation (residential and commercial) as well as clothing construction.
After working 26 years at Deloitte, an international accounting firm, I retired in 2010 and quickly developed the
quilting obsession . . .
Last year I served as the Chair for the Guild's Charitable Projects Initiative. Looking forward to working with the Guild for another fun year!